Community Partners and Sponsors
Thank you to all our supporters!
Each year the Comox Valley Farmers' Market works with community partners and sponsors to help facilitate market operations and to fund special programming.  Without this support we would not be where we are today.
Cumberland Coupon Program
The Comox Valley Farmers' Market has been facilitating, in partnership with Cumberland Community School Society (CCSS) and various public and private funders, a nutrition coupon program for residents of Cumberland since the summer of 2016.  Until recently, there has been no formal support services, such as a food bank, for low-income families and individuals in the Village of Cumberland to access.  The nutrition coupon program provides $20 per week in coupons to low-income individuals to purchase whole foods such as meat or poultry, fish or seafood, vegetables and fruit, nuts, eggs and cut herbs at the market.
The nutrition coupon program is one of the keys to the success of the Cumberland Market. It ensures a steady flow of shoppers each week and brings a key component of food security to the Village.  The importance of this Cumberland Nutrition Coupon Program has been amplified due to effects related to the global pandemic.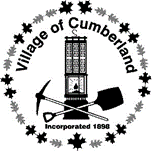 Since the beginning, the Village of Cumberland has been supporting the Cumberland Farmers' Market in a variety of ways including providing a venue (Village Square), funding the Cumberland Nutrition Coupon Program and promoting the market.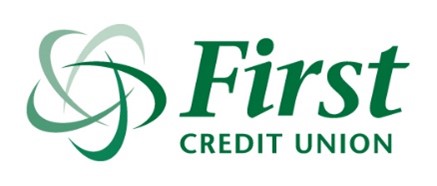 First Credit Union believes in strengthening the financial well-being of the communities in which they operate.  They have generously supported the Cumberland Nutrition Coupon Program in 2020 and 2021 and committed to support in 2022.

Cumberland Community Schools Society believes that by working together to improving access to healthy food, recreation, life-long learning and a network of support everyone will benefit.  Cumberland Community School Society has been involved in the Cumberland Nutrition Coupon Program since the beginning.  It helps coordinate participants for the program.
BC Association of Farmer's Markets (BCAFM) Nutritional Coupon Program
The Farmers' Market Nutrition Coupon Program (FMNCP) is a healthy eating initiative that supports farmers' markets and strengthens food security across British Columbia. Community partner organizations provide coupons to lower-income families, pregnant people and seniors participating in their food literacy programs. Coupons can be spent at all BCAFM member farmers' markets that participate in the FMNCP, and can be used to purchase vegetables, fruits, nuts, eggs, dairy, cut herbs, meat and fish.
The Farmers' Market Nutrition Coupon Program began in 2007 as a pilot project operating in each of the regional health authorities. The Ministry of Health began funding the program in 2012. The program successfully expanded from 2012-2014 and has been in full operation since 2015. It has continued to grow since and now serves over 79 communities and reaches over 15,000 families, seniors and pregnant people from over 5000 households in BC.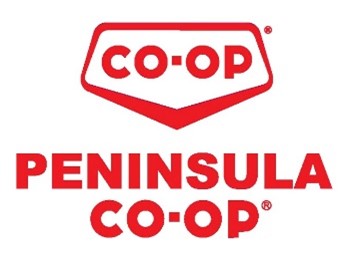 Peninsula Co-Op believes that contributing to communities in which they do business creates and positive and lasting impact.  The generous support from Peninsula Co-Op means that more families and seniors in the Courtenay and Comox area will be able to access fresh, local and nutritionally dense food.

Comox Valley Family Services Association (CVFSA), mission is to 'build on individual and family strengths which support growth and healthy lifestyles'.  They have been involved in the Nutrition Coupon Program since the beginning by coordinating with several community organizations to ensure that participants are able to access fresh, local and nutritional dense foods.
Downtown Courtenay Summer Street Markets
In 2019 the Comox Valley Farmers' Market partnered with Comox Valley Arts and Downtown Courtenay Business Improvement Association to bring the Downtown Courtenay Summer Street Markets.  This market is the perfect combination of eclectic shopping, entertainment, and farm fresh local foods in the heart of downtown Courtenay.

Downtown Courtenay is the vibrant heart of the Comox Valley with accessibility for all to live, work, play, shop, and dine. The DCBIA partners with the City of Courtenay and key stakeholders to continue the story of a successful, unique downtown that is a destination for culture, services, and ideas.       

Comox Valley Arts proudly supports, promotes, and celebrates our local artists in all genres. They do this through fostering a mindset of Arts and Culture first, as the driver of quality of life in our community.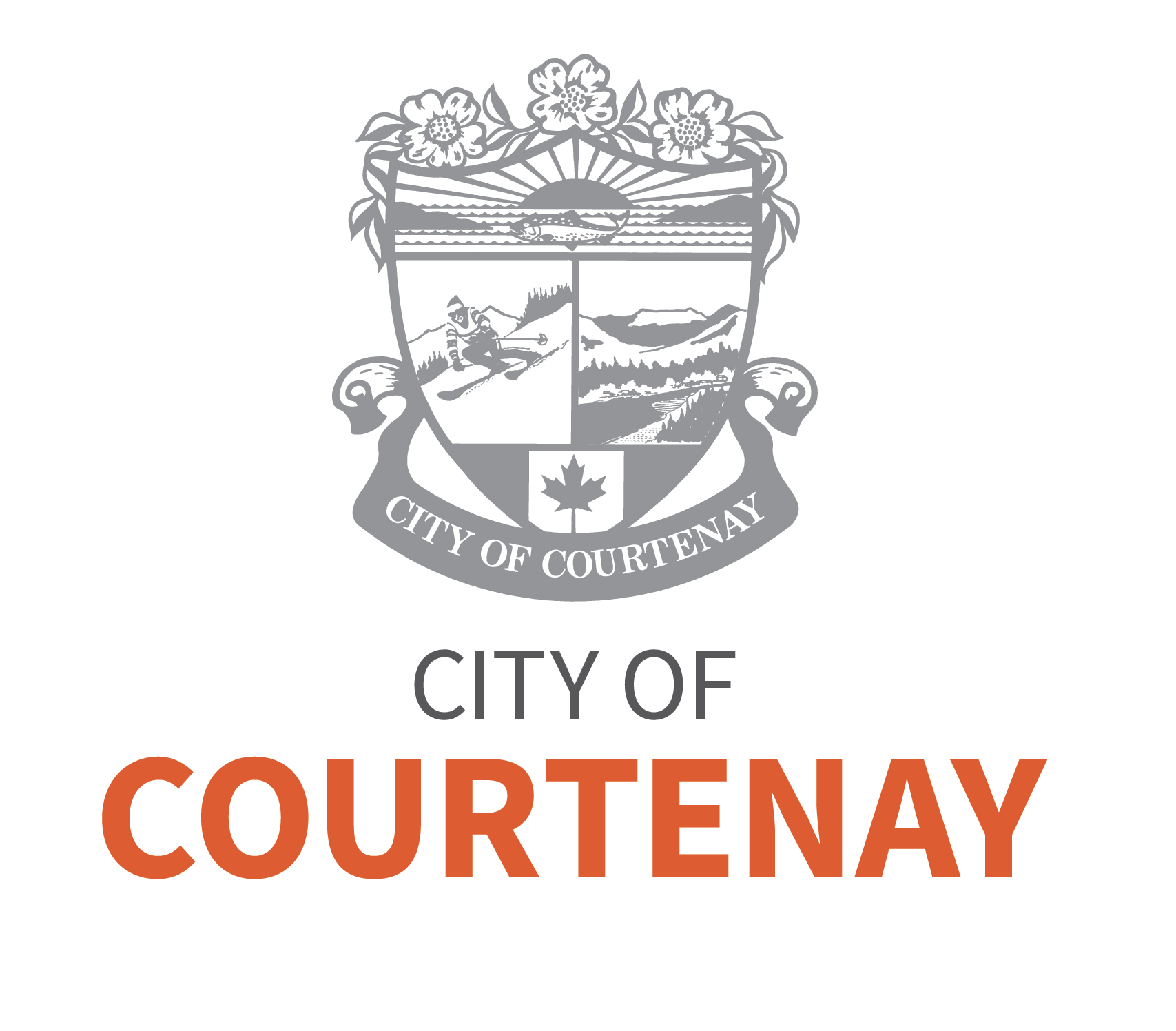 The City of Courtenay has been supporting the Downtown Courtenay Summer Street Markets in a variety of ways including street closures and equipment to operate the market.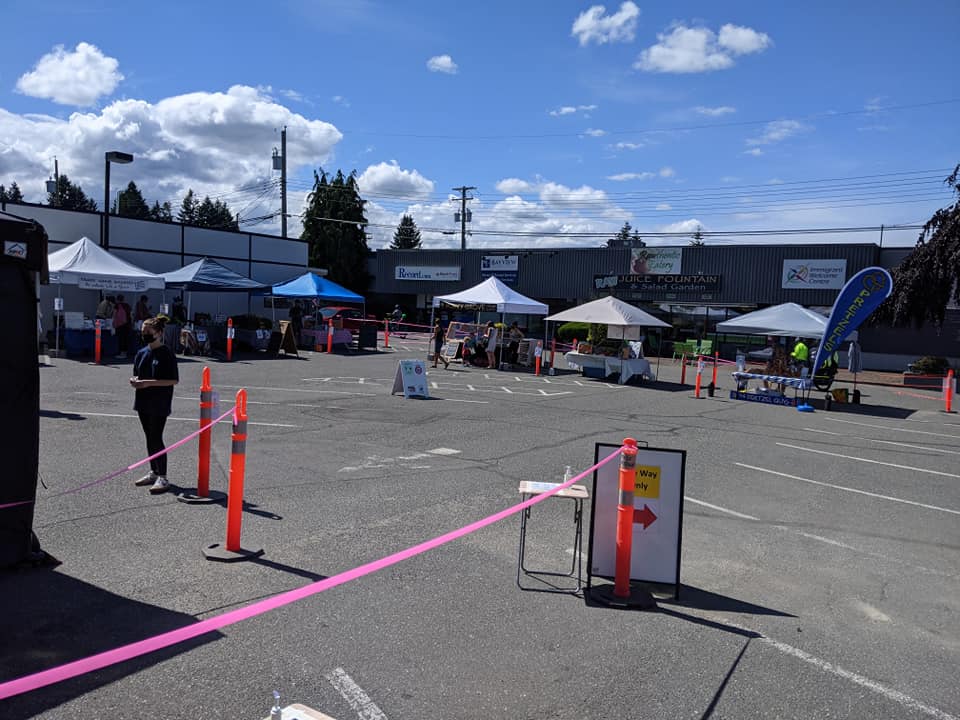 The owner of the 407 parking lot was generously provided the use of this space to host portions of the market.