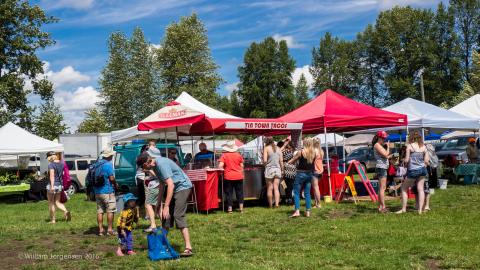 Summer has arrived and so has the start of our Summer seasonal markets.  Beginning July 1 there will be not 1, not 2 but 3 markets to serve you.  These markets include:
Sunday Cumberland Market: Located in the Village Square between the Wandering Moose Cafe and the Cumberland Village Bakery
10 am – 1 pm
Every Sunday From July 1 to September 16.
Wednesday Downtown Courtenay Market: Located at 660 England Ave (the old Thrifty Foods) parking lot
9 am – 12:30 pm
Every Wednsesday from July 4 to August 29.